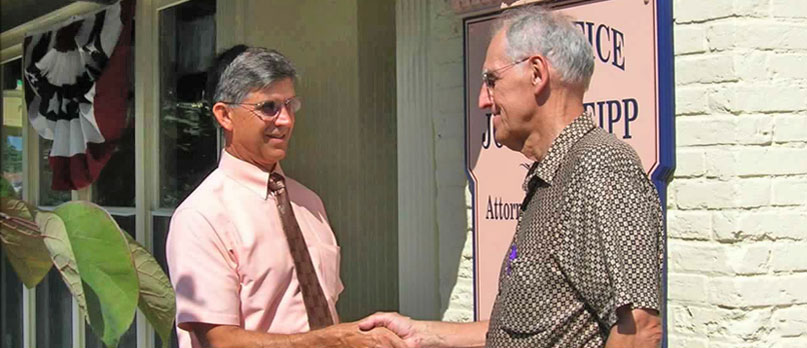 The Senior Partner, John C. Seipp, has been practicing in Maryland since 1979.
The guiding philosophy of the firm is serving clients with the highest degree of respect, compassion and professionalism. Clients appreciate authenticity, availability and straightforward advice from their lawyer. Sometimes a client's legal problem may be a symptom of something else; so, we try whenever possible to advise in ways that are not just practical and sensible, but address both symptoms and causes. We enjoy building lasting relationships with clients in legal matters affecting their lives, businesses and professions.
The firm is open from 9am to 5pm Monday through Thursday, but Mr. Seipp can often be reached before and after these times. Friday appointments can be arranged if needed. Free parking is available immediately in front of the building on the Wicomico County Public Library parking lot. Hourly parking is also available in the Public Parking garage just across Division Street. The first floor of the building is handicap accessible.